IN-HOUSE EXPERIENCED SUPPORT


Internet One is a historic company in northern Italy known by all medium and small businesses for their impeccable service and extremely competitive offer.
Our offer of technological services is constantly growing, expanding on highly advanced services that our team makes accessible to everyone.
30 years of experience in the sector and a dynamic team make Internet One your most important technological partner.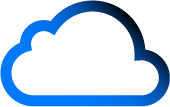 We provide you a selection of key cloud services to speed up development, reduce costs and eliminate management complexity

The only fiber dedicated to industry professionals with peak speeds of up to 100Gbps, minimum latency and zero lag.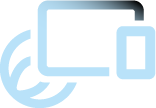 Remote access from any device to your apps and data from everywhere. No matter where you are just login and enjoy your working time. In other words, the definitive smart work solution for you and your team

We build dedicated servers out of ad hoc components to ensure maximum performances. Moreover you can check the status of your global systems, manage servers, network equipment, PDUS, physical and virtual networks all from a single interface

Our streaming server helps corporate clients to receive, store, trans-code and distribute video like for example: TV shows, live events streaming, remote education, telemedicine, video surveillance and much more

With more 30 years of expertise, we can ensure consistent design and operational quality throughout our data centers, enabling you to extend your services across Europe with ease

Fiber dedicated to companies and professionals from 100Mbs to 100 Gbs with very high performance and high security.

The Render GPU & CPU delivers high quality, physically-based shading in production rendering. Moreover, all its features are tightly integrated into Autodesk 3ds Max

We are able to create full stack software natively on any cloud servers thanks to a team of internal and external developers. In other words we can assist in reaching your objectives

Connect customers with your team through different solutions such as Webphone, Apps for IOS and Android, Whatsapp and Facebook chat and Free Live Chat.

Consulting services for National and European funds for private and public entities
Are you looking for funding for your innovative ideas?
Does upgrading your systems cost too much?
With Internet ONE you can test our solutions for free before buying: switch to our cloud and migrate your workloads at no cost.
Internet ONE Technology Partners
Subscribe to our newsletter