Streaming Server Software
Our streaming server helps corporate clients to receive, store, trans code and distribute video such as TV shows, live events streaming, remote education, telemedicine, video surveillance and much more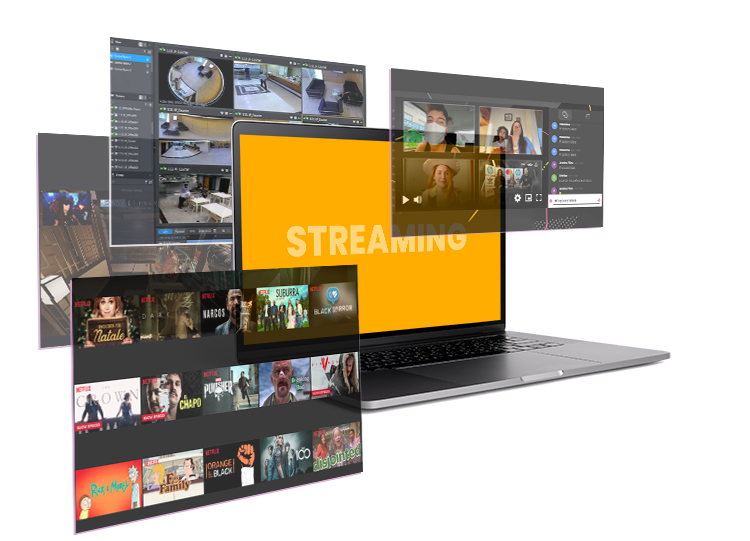 A multi-purpose software solution for launching a high load video streaming service of any scale. Start your business with on one of the most advanced and efficient video platforms
END-TO-END video delivery solution
The Media Server is a building block of the  Cluster required for processing, transmitting and further video recording. One can ingest a video stream with plenty of formats, codecs, and protocols in any point of presence of the Cluster. The ingested video streams exist in the Cluster as a sequence of elementary frames. On ingress, the video is being demultiplexed into atoms and on egress, the video is being multiplexed and packaged back for delivering in every modern video streaming protocol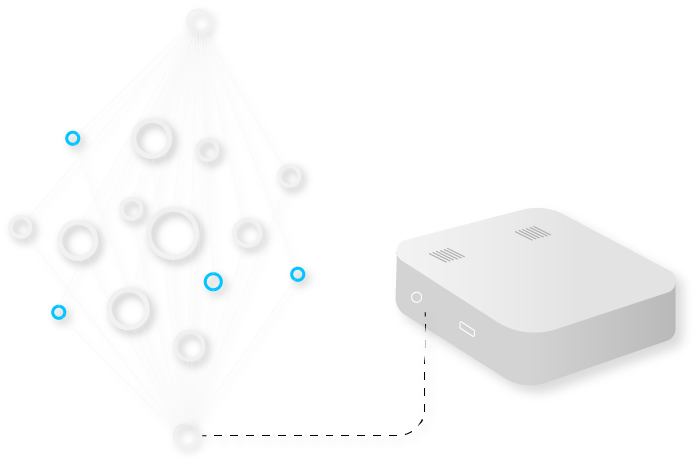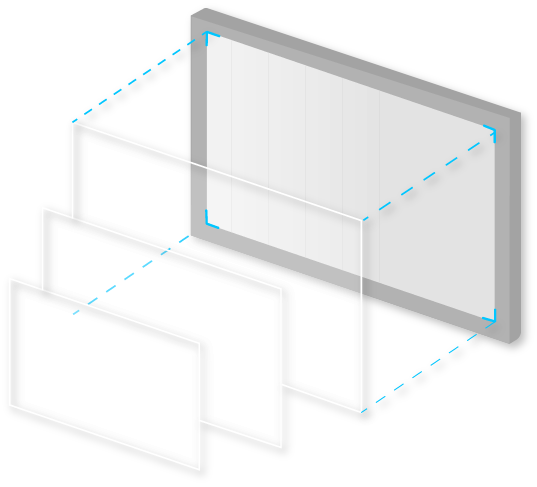 CARRIER-GRADE video streaming
Our products allow operators to capture, trans code, record and deliver uninterrupted video to end-users. We offer solutions for IPTV, OTT, cloud services and video surveillance providers. Both Media Server hardware and software solutions generate revenue for many loyal customers
END-TO-END video delivery solution
The Media Server is a building block of the Cluster required for processing, transmitting and further video recording. One can ingest a video stream with plenty of formats, codecs, and protocols in any point of presence of the Cluster. The ingested video streams exist in the Cluster as a sequence of elementary frames. On ingress, the video is being demultiplexed into atoms and on egress, the video is being multiplexed and packaged back for delivering in every modern video streaming protocol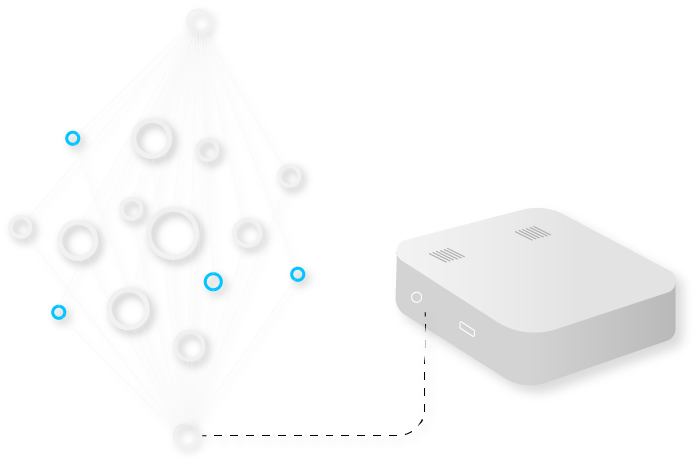 CARRIER-GRADE video streaming
Our products allow operators to capture, transcode, record and deliver uninterrupted video to end-users. We offer solutions for IPTV, OTT, cloud services and video surveillance providers. Both Media Server hardware and software solutions generate revenue for many loyal customers.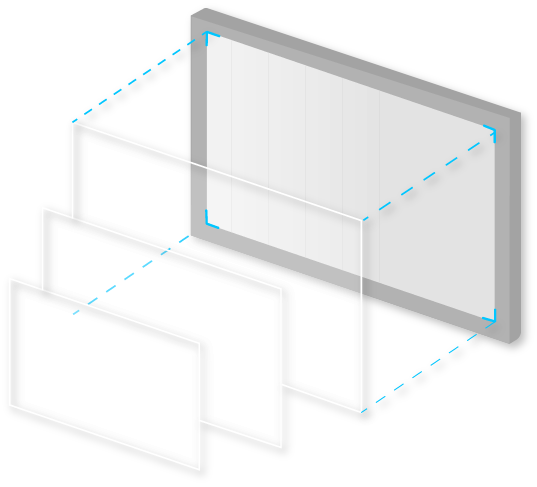 Streaming Live & VOD Property
Distribution through RTMP, RTSP, HLS, HDS, HTTP MPEG-TS and DASH (with limitations)
Up to 20,000 simultaneous views from a single entry point.
Authorization and tracking of client sessions, even when using the HLS protocol
Distribution of multi-bitrate multilingual streams with the capability of adjusting quality on the fly
Subtitles support
TV channels from a satellite
IP cameras support
HDMI/SDI capture cards
Re-publishing between servers
H264, H265, MPEG-2 support
Server side playlists
Shoutcast radio support
Failover sources available for playback
H264, H265, MPEG-2 Video, MPEG-2 Audio, AAC, AC3, MP3, G711a/u
Archive depth – 12+ months' worth of content over a year
Automatic DVR cleanup
Storage on local drives, SSD-cache and clouds
Multi-language multi-bitrate video archive with metadata
EPG-based access to DVR
MPEG-TS, HLS, HDS, RTSP, RTMP access to DVR
Screenshot recording
DVR export
Access to the archive via RTMP, HLS, HDS, HTTP MPEG-TS and RTSP
Archive combination with program guide (EPG)
Timeshift from DVR
The fixing time and traffic volume in each session
Accounting sessions on all protocols
Simple integration with any website
Limitation of number of simultaneous views per each user
Geo-lock, hotlink protection
Multiple auth backend support
Access to the history of the sessions by HTTP API and the SQL API protocols
Support for industrial-type Apple AES128 or Verimatrix DRM-systems
Streaming from MP4 and FLV files
Support for all major platforms – Android, iOS, Flash, STB, Smart TV
Delivery by RTMP, HLS, HDS, DASH, RTSP
Multi-bitrate and multi-language MP4 streaming

TV Shows
Live Event Streaming
Remote Education
Telemedicine
Video Surveillance
Content Creators
Our knowledgeable customer support staff is available to promptly provide any necessary information and assess which solution will be most beneficial for your needs. Please feel free to message or start a conversation with us; we'll get back to you quickly with the information you seek.